The Shepherd's Staff
Ambrose of Milan (A.D. 339-397), stands as an important character from the history of the earl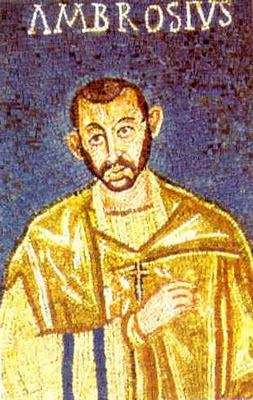 y church. I was dimly acquainted with this remarkable figure, as he was the first leader of the church acknowledged to have won a victory over the state during the reign of Theodosius, (you can read more about him here.) however, I was completely unaware of his prolific hymn writing until a short, few days ago.
Ambrose was the veritable "Chris Tomlin" of the early church and, blessedly, some of those hymns have been preserved for us. You will note the startling lack of repetitive phrasing and the rich theological content of this hymn. I post it for your enlightenment and Christmas enjoyment.
Come, Thou Redeemer of the earth,
And manifest Thy virgin birth:
Let every age adoring fall;
Such birth befits the God of all.
Begotten of no human will,
But of the Spirit, Thou art…
View original post 155 more words